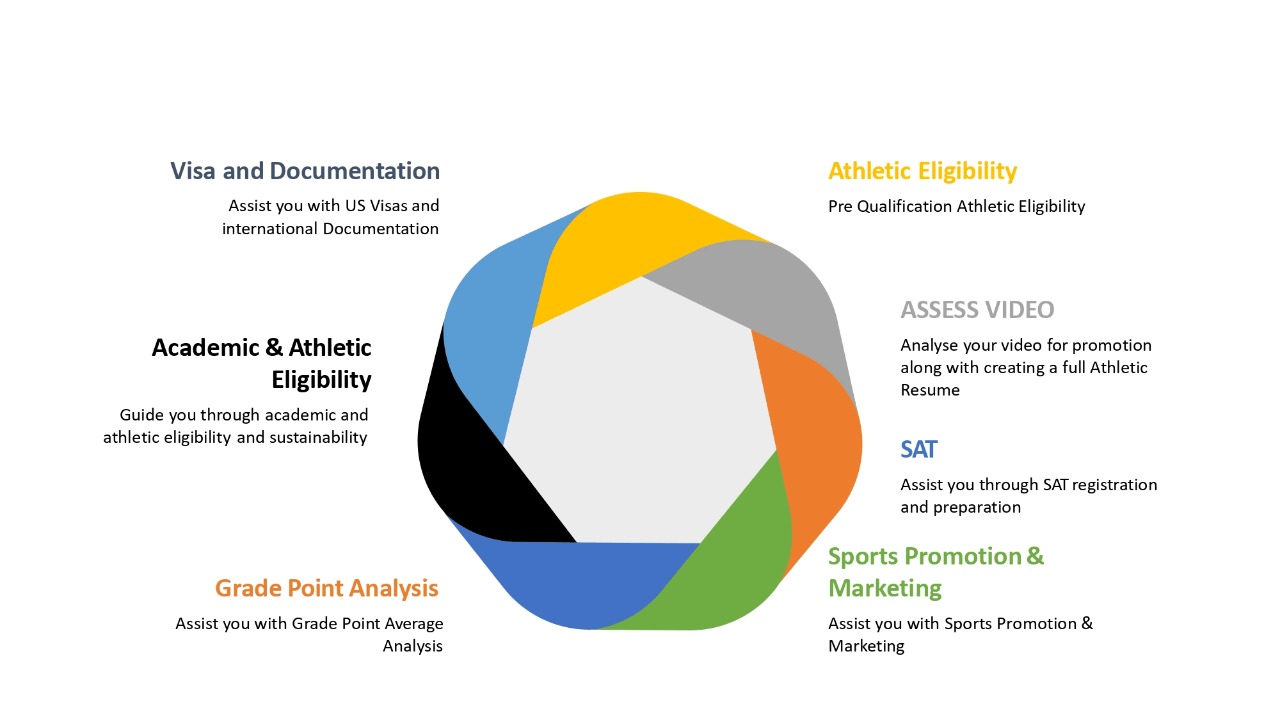 Personal consultation
Help student athlete review, upload and circulate sports video.
Guide student athlete with the entire procedure for TOEFL and SAT exam.
Guide student athlete about all relevant documents required for admission process.
Help with the process of translation of school transcripts.
Facilitate administrative procedure with American athlete division (NCAA division)
Assess universities that are the right fit for the student athlete academically & athletically.
Contact coaches & negotiate for scholarship & contract at best possible offers.
Help with housing and meal plan services.
Receiving the 1-20 document from the university and assistance with the visa paperwork.
Follow up with student athlete throughout his stay in US college.
Registration with American athletic division (extra registration fee might be applicable).